Offshore Wind Power Projects Rising Rapidly Under Industrial 4.0
Writer:Microhm
Page View:
Date:
2019-01-30
Offshore wind power projects are one of the world's most promising markets for renewable energy. Many countries invest more in wind power projects than in previous years. Because wind power projects are stable in many cases and can make full use of offshore resources in the marine environment, many countries regard wind power generation projects as an important force in energy transformation. In recent years, offshore wind power develops rapidly as better policy, investment recovery and increasingly mature industrial chain.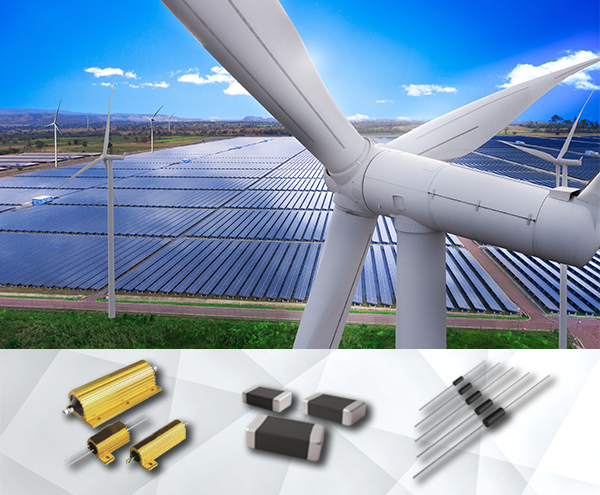 The development of wind power projects is actually inseparable from the development of industrial 4.0 technology. With the development of industrial 4.0 technology, wind power generation, wind blades, capacitors, resistors built-in offshore wind power projects develop rapidly , which are the important achievements of steady development of industry 4.0.

According to data, the global offshore wind power installed a cumulative 18.8 GW in 2017, the world will add more than 100 GW wind power grid capacity in the next 10 years. It is worth noting that China was an absolute leader in 2018 with about $11.4 billion in investment in the global offshore wind industry of $25.7 billion. China's offshore wind power manufacturing industry is developing an intelligent manufacturing system based on international standards, relying on its huge industrial base. Based on the increasing demand of intelligent unit and large power market, intelligent manufacturing has become the development path of offshore wind power industry.

It can be seen that many countries in the world attach great importance to the development of wind power projects, and the development of industry 4.0 is the main reason for the active development of wind power projects in these countries. Due to the optimization of the new wind turbine in the line, and the use of the high-precision resistor with the current industrial 4.0 results, the power conversion of the fan is more stable, and the failure rate is reduced. This progress promotes the development and construction of wind power projects.