Discover the New FL-2 Type Shunt
Writer:Microhm
Page View:
Date:
2019-04-24
Let's introduce Microhm's new shunt, the FL-2 series, for you. This compact and versatile series is ideal for applications such as current limiting, flow equalization, current sampling, and detecting of current source for communication system
This unit can be utilized in cabinets and chassis where other models simply may not fit. Moreover, the primary terminations can be either the standard ofthrough hole or optionally threaded. Either option allows thesimple installation in a variety of applications.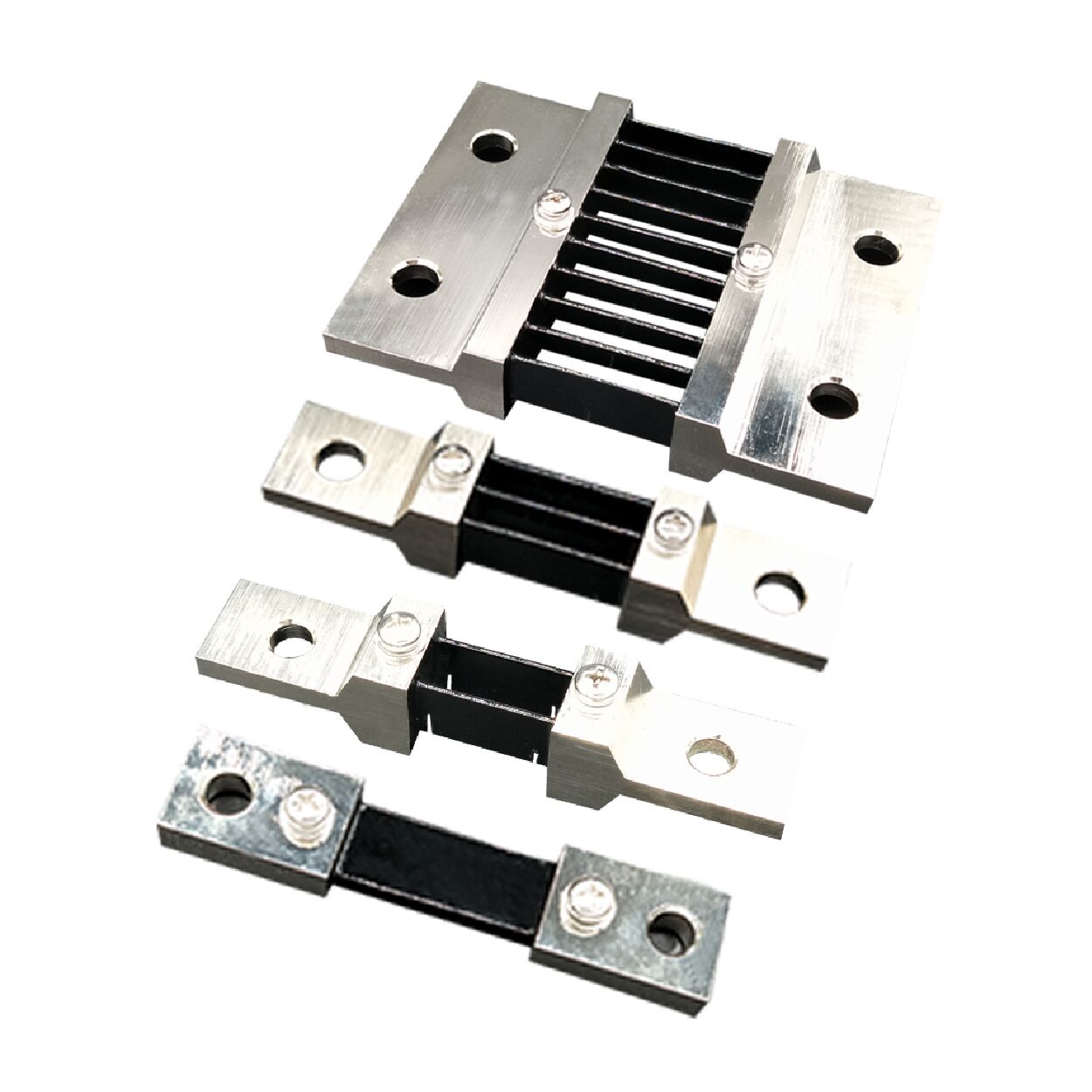 The FL-2 type shunts feature the characteristics of 1A-15000A, tolerance level of0.5%, secondary voltage varying from 20mV to 150mV, where the voltage of 75mV is the regular one. The shunts work underthe temperature of -40~+60℃andtherelative humidity of less than 95%(35℃).To minimize the influence of current conductor orientation, voltage sense terminations are centrally located between the primaries.
A thermally stable, low TCR manganin resistance element is welded with the rugged brass termination blocks to provide a very firm high-performance package that stands the test of time and yet remains cost effective. As with all of our shunt models, the FL-2 Type shunts adapt readily to customize for thevoltage outputsof alternating current, hole sizes, or even tolerances as tight as 0.1%.